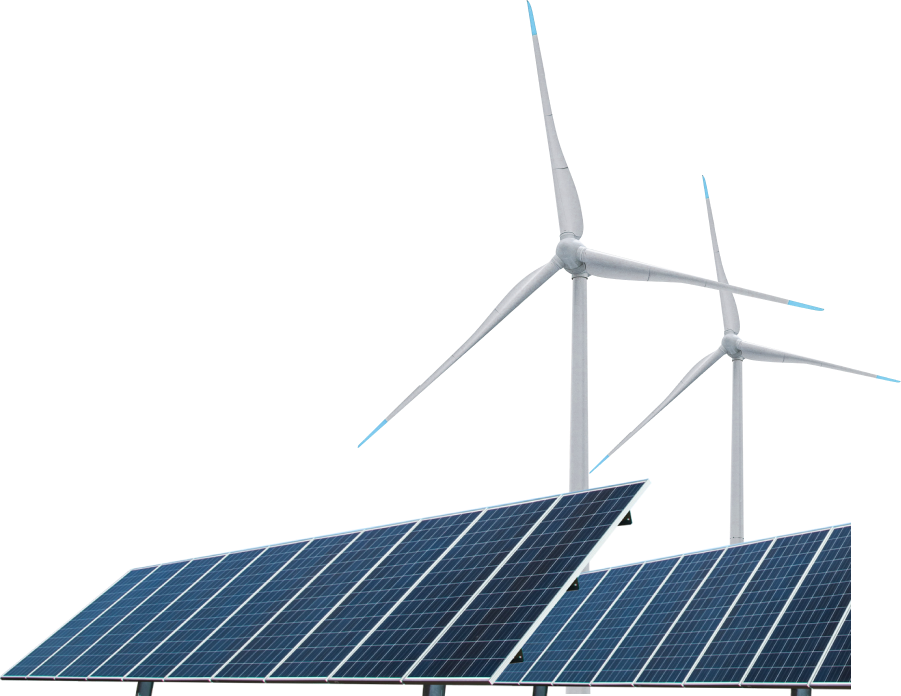 Financing and M&A solutions for renewable energy projects
Alter5 provides financing and M&A solutions for renewable energy projects of all sizes and in any stage, including development, construction or operation.
EUR300m
Investment volume
2bn+
Avoided tons of CO2 equivalent
A specialised platform that provides direct access to capital markets and M&A solutions for developers, owners and investors of renewable energy projects.
Alter5 has created a digital process to onboard, assess, structure and provide financing to green energy assets.

Alter5 has partnered with the European Investment Fund to develop new financing solutions to accelerate the green energy transition.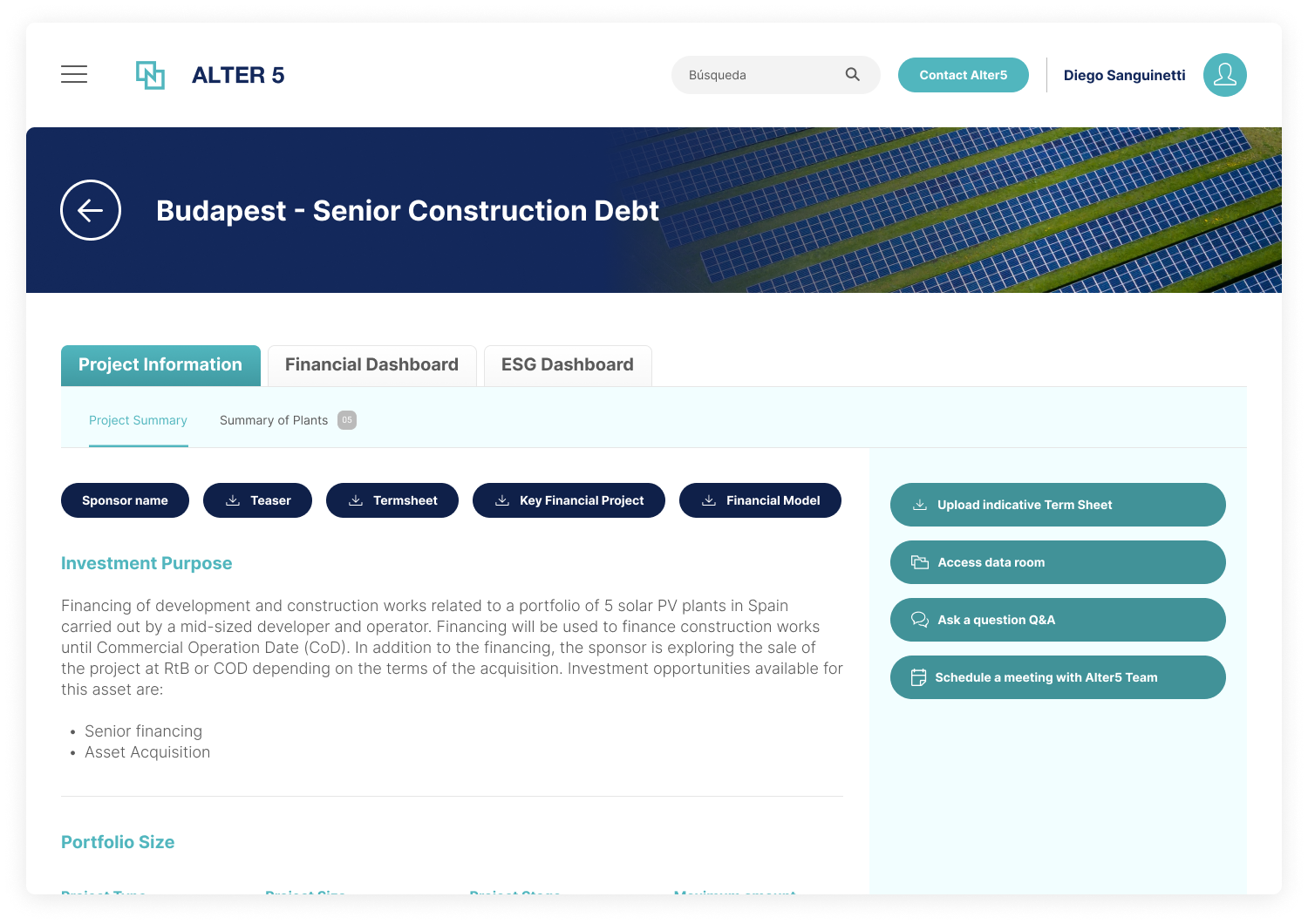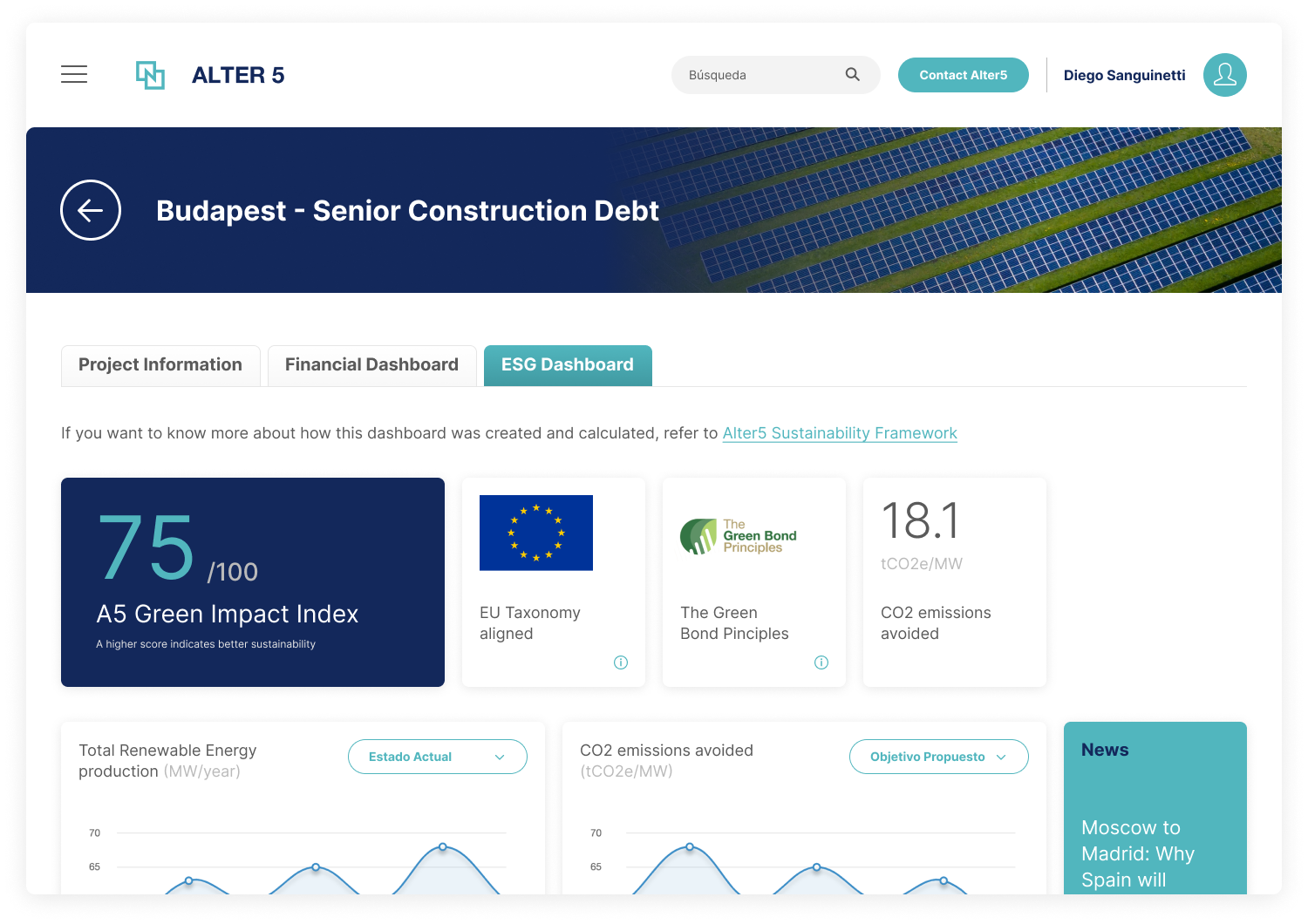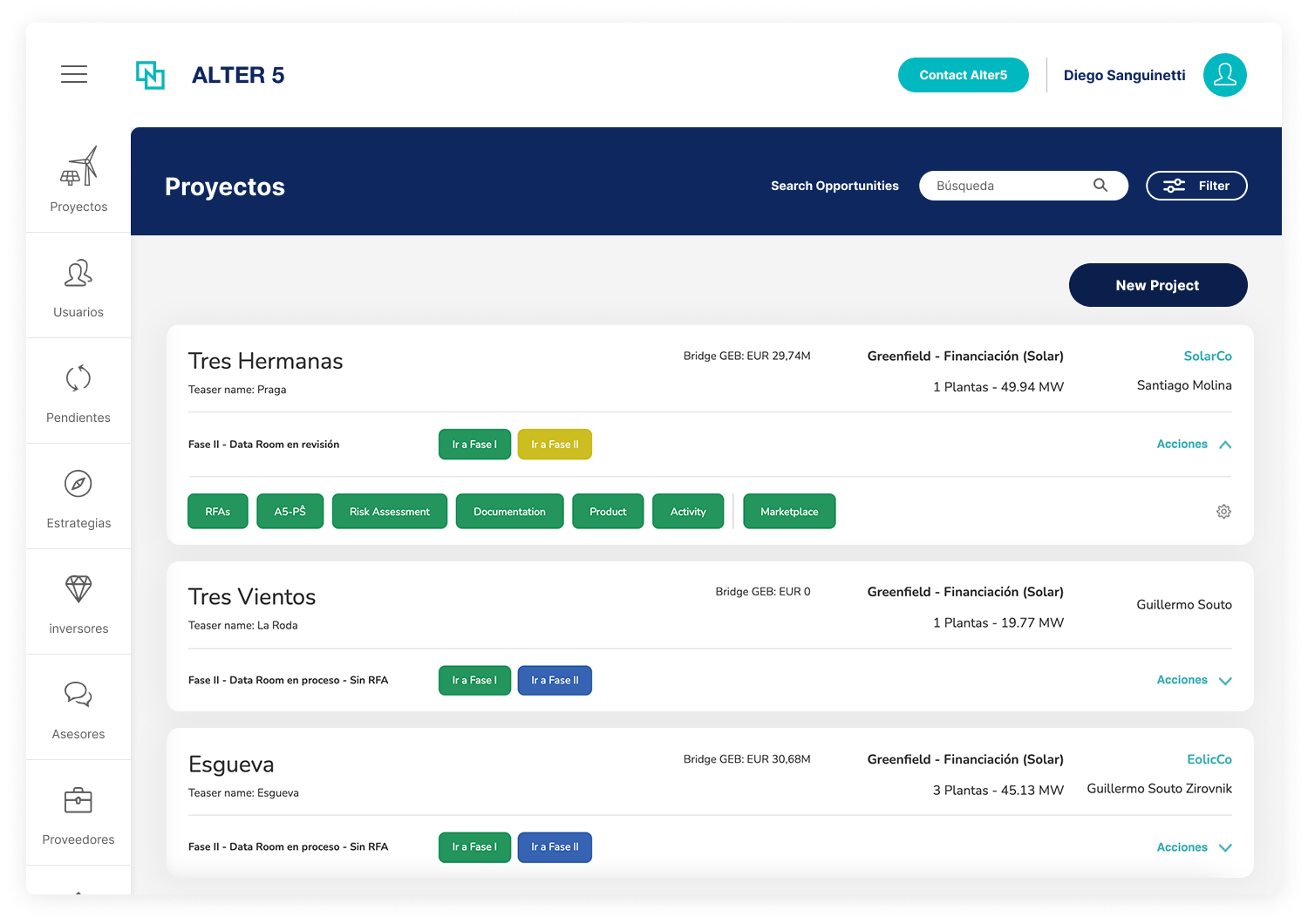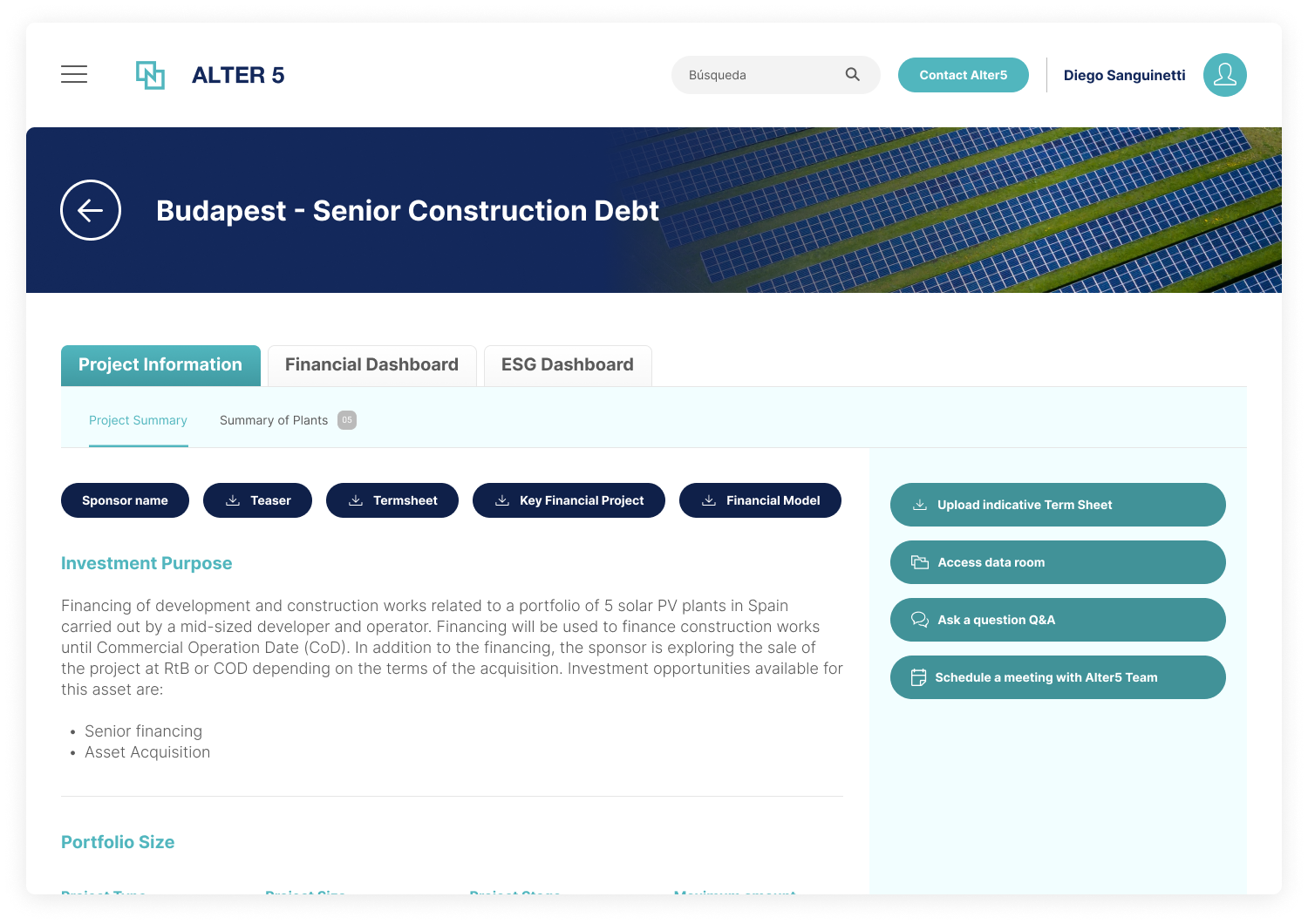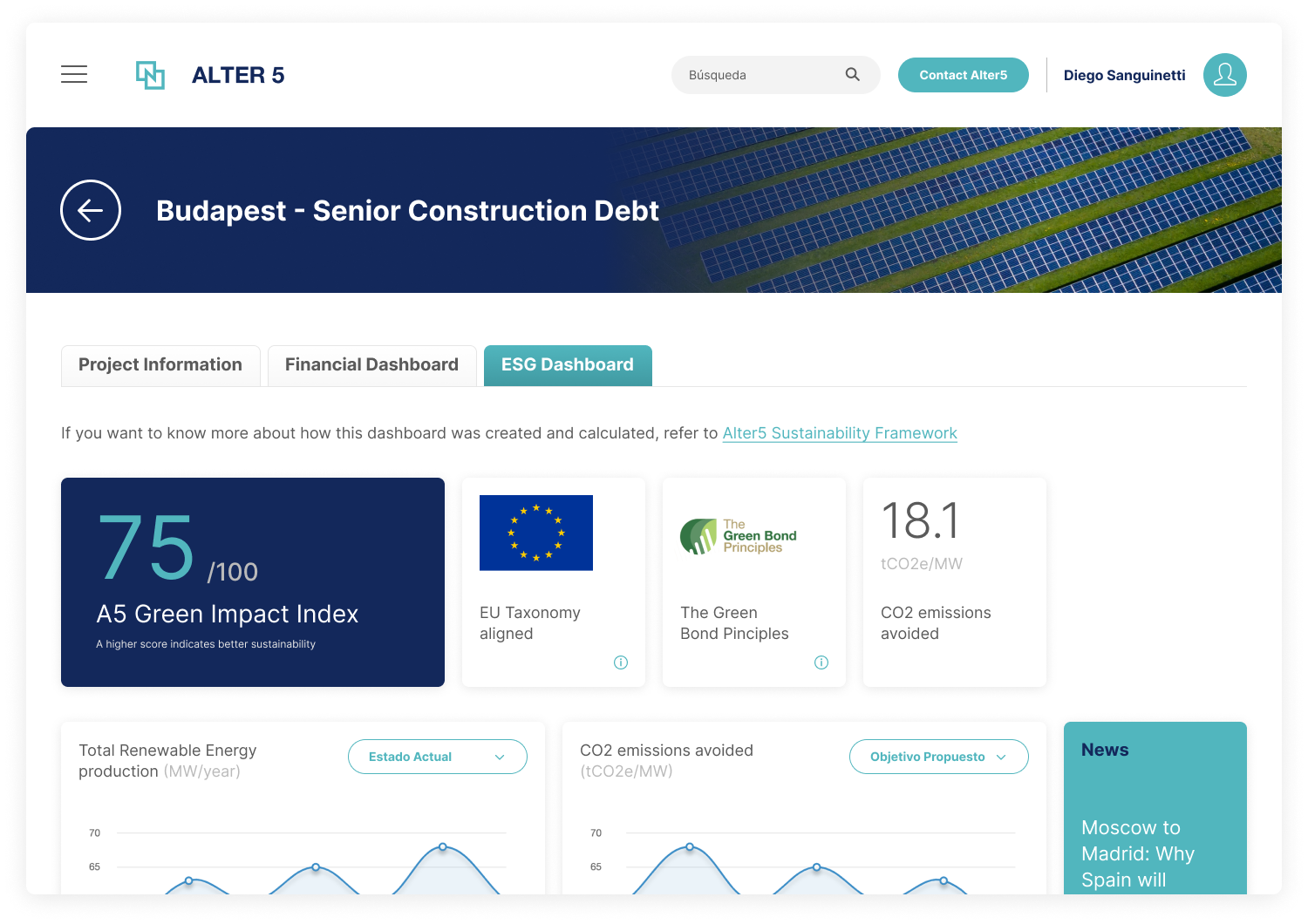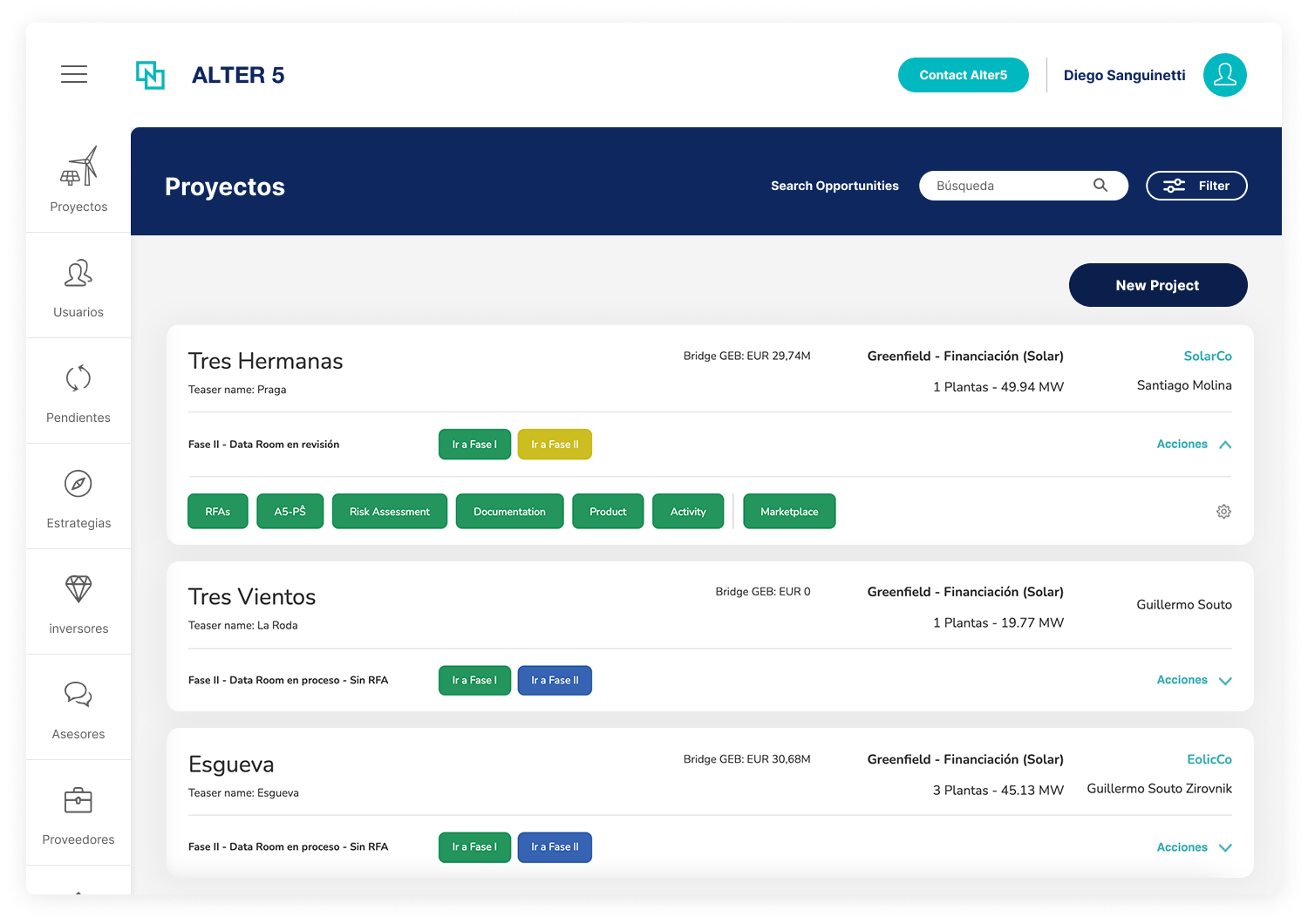 Developers
Alter5 enables renewable energy project developers to access project financing and project sale opportunities in a fully digital, standardized and confidential environment.
Through Alter5, a developer can receive financing or purchase offers according to their needs. Alter5 also allows access to a set of service providers (builders, O&M, consultants) previously certified and validated by Alter5.
Upload your project
Select your need (financing or sale)
Receive offers
Close the transaction
Learn more as Developer
Investors
Alter5 allows investors from all over the world -renewable energy funds, asset managers, insurance companies, pension funds, family offices- to access and invest in projects in a fully digital environment. Our Alter5 Direct Invest solution simplifies the access, assessment and investment process in this asset class.

In parallel, through Alter5's Green Energy Bond Program, fixed-income investors are provided with a comprehensive and recurrent offering of certified green bonds with different risk-return profiles.
Access previously validated project
Debt and equity opportunities
Direct investment or through recurring programs
Learn more as Investor
Integrated Digital and Financial Model
The model entails two elements: A digital platform for asset managers and institutional investors that provides access to a broad set of alternative assets and a Luxembourg-based green bond issuance vehicle that standardizes the investment process and capital flows into the assets.





Assets are validated, curated & structured


Institutional grade asset offering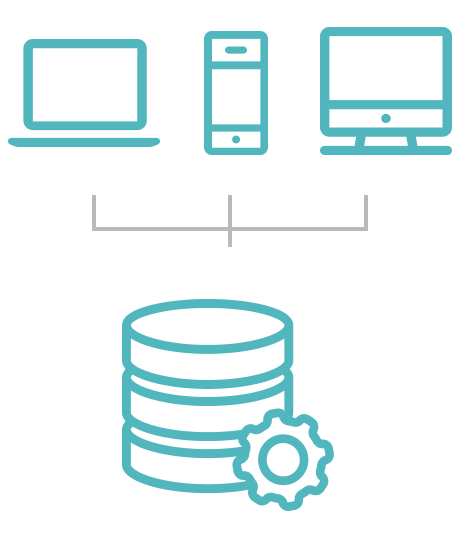 Green bond issuance platform domiciled in Luxembourg


Green bonds and green equity offering